In February 2021 we witnessed the arrival of the first lesser kestrel of this season which was captured on film by the camera mounted on the Church of La Purificación, which keeps a watch on the ZEPA known as "Lesser Kestrel Colonies in Almendralejo".
This is an emblematic colony of Extremadura located in the first urban ZEPA established in Europe. As you know it is watched over by the DEMA technicians, beneficiary partners of LIFE-ZEPAURBAN, who for the whole of the season will monitor the nests by means of the video surveillance system in real time.
Pictures of the first male were taken quite early this year in the first week of February and little by little others began to appear. In the successive weeks some females began to arrive and copulation and nest occupation started.
Pareja junto a la entrada de una teja de acceso a nido bajo cubierta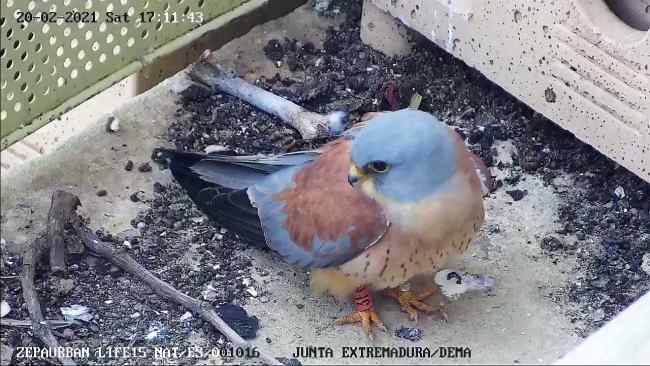 Macho con emisor marcado por DEMA con anillas PVC y metállica